Online Registration is Closed
Doors and Registration Open at 7:30 am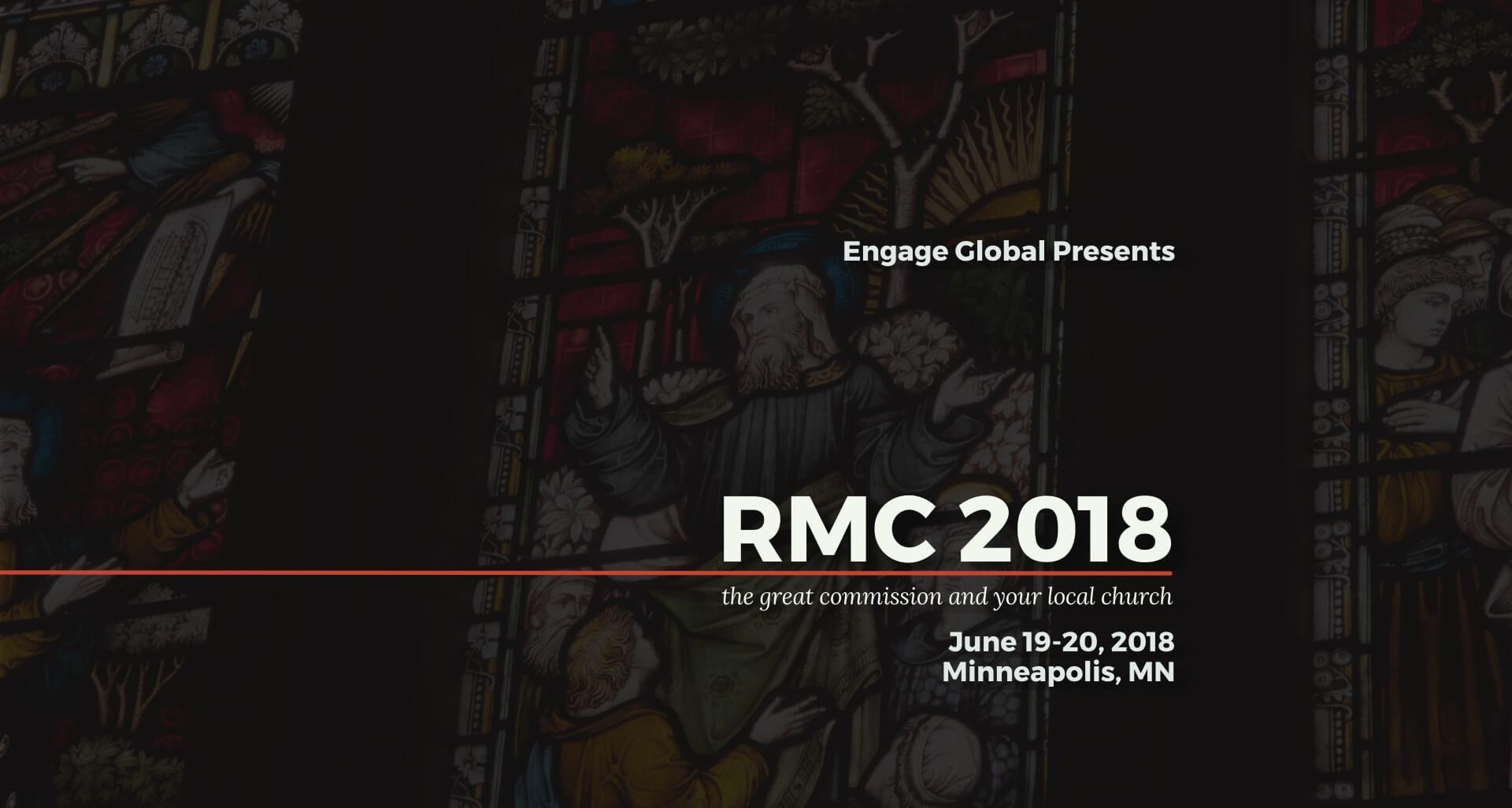 Radius Missiology Conference at Bethlehem Baptist Church, Minneapolis, MN
Join cross-cultural church planters, pastors and missiologists at Bethlehem Baptist Church in Minneapolis, MN as we look at the Great Commission and the role of our Local Churches. Examine from Scripture what will be required in order to see progress in the remaining unreached language groups of the world.
* Price includes lunch for both days and any applicable taxes
7:30 – Doors/Registration Open

8:00 to 8:15 am – Welcome
8:15 to 9:15 am – Session 1
9:15 to 9:30 am – Break
9:30 to 10:30 am – Workshops
10:30 to 11:00 am – Break
11:00 to 12:00 pm – Session 2
12:00 to 1:15 pm – Lunch
1:15 to 2:30 pm – Session 3
2:30 to 3:00 pm – Break
3:00 to 4:00 pm – Session 4
7:00 to 9:00 pm – Meet and Greet
8:00 to 8:15 am – Welcome
8:15 to 9:15 am – Session 5
9:15 to 9:30 am – Break
9:30 to 10:30 am – Workshops
10:30 to 11:00 am – Break
11:00 to 12:00 pm – Session 6
12:00 to 1:15 pm – Lunch
1:15 to 2:10 pm – Session 7
2:10 to 2:20 pm – Break
2:20 to 3:15 pm – Session 8
7:00 to 9:00 pm – Radius Meet and Greet
Plenary Sessions
Each day we will host 4 plenary sessions. These sessions will center on God's mandate for the Church and missions, how we as local churches accomplish this, and how to strategically help those being sent.
Chad Vegas – Apostolic Evangelism. A Model for the Church Today?
Brad Buser – Is Self-Correction Taught or Modeled in The New Testament?
Brooks Buser – TBA
Ron V – Our God as a Clear Communicator. Should We Follow His Example, or Ask His Blessing When We Don't?
Wayne Chen – A Plea for Common Sense. Why an International Flight Should Not Change "Missions Necessities".
Andy Johnson – Missions and the Local Church
Chad Vegas – Christ's Continued Work: The Holy Spirit and Missions.
Workshops
Future Student Q&A
This time is set aside for those already enrolled or still looking into what training might look like at Radius International. Led by our staff and attended by prior students we will field your questions and fill in those gaps that you may have in your understanding of what a year at Radius will look like.
Mechanics of Culture and Language Acquisition
What does it actually look like to become fluent in a culture and language? What do you do on day one? As a sending church, what questions should you be asking? During this workshop, our staff will lay it out and answer your questions on what good Culture and Language Study looks like on the field.
Raising Children on The Field
There is no doubt that raising children on the mission field comes with unique challenges and concerns. We will address many of the common ones and equip churches with practical ways to help their missionaries succeed in this tough situation.
Concerns with Modern Missions Methods Q&A
Do the methodologies that missionaries use matter? Are there specific methodologies being used that are in fact hurting the spread of the gospel? Do you know what those are? Do you know what methods your missionaries are using?
Mechanics of Bible Translation
During this workshop, our staff will walk you through the entire process of Bible translation from having no written language at all to a Bible that is readable by the newly formed church.
Pastor/Missions Q&A
Are you a pastor or missions leader in your local church? This time is set aside just for you to be able to ask questions specifically about the training program at Radius and other topics that directly relate to you as a sending church.
Business AND Missions
The majority of the unreached live in countries that do not allow religious workers (missionaries). How do we carry out the Great Commission in those contexts?
Mission Agencies and missionaries have struggled to live out godly integrity as they "use business" as a way to get a visa. Come learn about how Radius addresses this challenge and opportunity (and find out how your business experience can play a significant role in assisting church planting teams).
Engage Global
You are entirely convinced in the Scriptural mandate to participate in the Great Commission, but now what? How do you educate your church? What is the next step? That is where Engage Global lives. Showing churches that next step.
Radius Meet and Greet
Each night our staff and some of our recently graduated alumni will be available for questions, answers and good old fashioned conversation. Historically these times have been one of the most beneficial for those attending the conference.
Location:
Hope Community Church
707 10th Ave South
Minneapolis, MN 55415
Engage Global Meet and Greet
Engage Global is located just blocks away from Bethlehem Baptist Church and will be making their training site available for conference attendees to become familiar with their mobilizing ministry. For more information about Engage Global visit their website
Each night during the RADIUS meet and greet at Hope Community Church EG will be taking shuttles for those wishing to tour the EG campus and learn more.
Lunch
Lunch as well and refreshments throughout the day are included in the cost of attendance to the conference.
Bethlehem Baptist Church – Downtown Campus
720 13th Ave South
Minneapolis, MN 55454
Bethlehem Baptist Church – Downtown Campus
Bethlehem Baptist Church – Downtown Campus
720 13th Ave South
Minneapolis, MN 55454